The concept of accident widely defined by the ECJ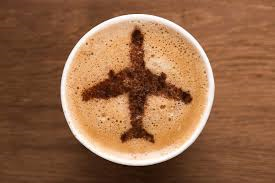 A tipped over cup of coffee should be considered as an accident in the meaning of the Montreal convention for the European court of justice.
The European union is a party to the Montreal convention (since its signature by the European Community on 9 December 1999 and decision of the Council 2001/539/CE dated 5 April 2001). The convention then came into force, so far as concerns the community, on 28 June 2004. Consequently, this convention is an integral part of the Community legal order that the European court of justice can interpet (ECJ, case C-344/04, 10 January 2006, IATA, ELFAA c/ Department for Transport).
In addition, it results from  article 3 §1 of the regulation (EC) n° 2027/97 of the Council, of 9 octobre 1997, on air carrier liability in respect of the carriage of passengers and their baggage by air, as amended by the regulation n°889/2002, that « the liability of a Community air carrier in respect of passengers and their baggage shall be governed by all provisions of the Montreal Convention relevant to such liability».
The ECJ did not have the occasion to rule on the liability of air carrier in respect of an accident. This has now been done in a case where the court construed the concept of accident given in Article 17 of the MC (ECJ, C-532/18, 19 December 2019, GN v ZU as liquidator of Niki Luftfahrt GmbH).
Here a young passenger sustained burning as the cup of hot coffee served to her father tipped over her hand. The precise circumstances remained unknown. Indeed, it could not be established whether the cup of coffee tipped over due to a defect in the folding tray table on which it was placed or due to vibration of the aircraft.
The liability of the air carrier was sought. It raised that no accident occurred, as there was no evidence of materialisation of a hazard typically associated with aviation.
The ECJ first ruled that in the absence of any definition within the Montréal Convention, reference should be made to the ordinary meaning of that concept in this context. The ordinary meaning given to the concept of 'accident' is that of an unforeseen, harmful and involuntary event.
Then, in accordance with the Montreal Convention, the States Parties, recognising the importance of ensuring protection of the interests of consumers in international carriage by air and the need for equitable compensation based on the principle of restitution balanced with the interests of the air carriers, decided to lay down a system of strict liability for air carriers. In addition, in certain circumstances, the carrier may be exonerated from its liability or its obligation to pay compensation may be limited.
The court concluded that the concept of 'accident' within the meaning of that provision covers all situations occurring on board an aircraft in which an object used when serving passengers has caused bodily injury to a passenger, without it being necessary to examine whether those situations stem from a hazard typically associated with aviation