The Fourth Railway Package : a new challenge for railway transport in Europe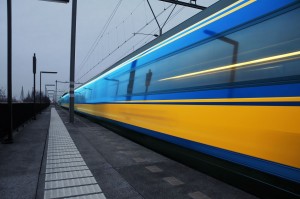 The European Commission welcomes the agreement reached by the European Parliament and the Council in respect of the Fourth Railway Package.
The purpose was to make transport by train in Europe "more innovative and competitive". When the measures will be definitely adopted by the member States and the European Parliament, this Fourth Railway Package will realise the single European rail area, which was difficult to carry out at the moment.
Precisely, the Fourth Railway Package intends to improve the rail transport in Europe as follows:
Revitalise domestic rail markets
Make railways more responsive to market and consumer demand
Deliver on President Juncker's political priorities in particular in the rail market opening.
This Fourth Railway Package thus tends to improve the quality of passengers' transport. It also tends to render the rail transport more efficient by improving European competitiveness and growth.
More about: the press release of the Commission